If you're planning a bathroom renovation, where do you start? You'll find the answers to many common questions here, but if you can't find the information you're looking for, simply give us a call on 8331 1870 and we'll be happy to help.
How much will the renovation cost?
Costs vary enormously depending on a range of factors, such as:
The size of your bathroom or laundry, especially if you're extending.
The amount of structural work required (demolition and construction).
Whether the configuration of the room is being changed or staying the same.
The quality and cost of fixtures, fittings and finishes
The typical bathroom renovation cost is between $20,000 and $35,000, however you should allow more for luxury renovations.
We'll discuss your expectations and budget options early in the process, to make sure we meet your needs.
What preparation is needed?
There are a few things you should do prior to your renovation to help protect your home and belongings:
Close all doors to adjacent rooms to prevent unnecessary dust travel.
Remove all wall hangings from walls adjacent to the bathroom.
Remove all furniture etc. in the direct path to the bathroom. If any pieces are too heavy for you to move, we're happy to move these for you.
Advise the site supervisor of your preferred position for our mini-skip and portable facilities.
How long will the renovation take?
Most projects take 4-6 weeks to complete, while larger or more complicated projects will take longer. It really depends on the size and complexity of your project; for instance, will you require extensive demolition and construction services, or custom fabrication of fixtures and fittings? All these things will affect the length of your renovation. Your contract will include an agreed commencement and completion date based on your individual requirements.
How do I know if my house has asbestos?
Many homes built prior to 1985 will have asbestos. If your home is likely to contain asbestos, we'll discuss your options and arrange for testing as needed. Any asbestos needs to be professionally removed by licenced specialists. We will handle all removal procedures on your behalf in accordance with legal requirements.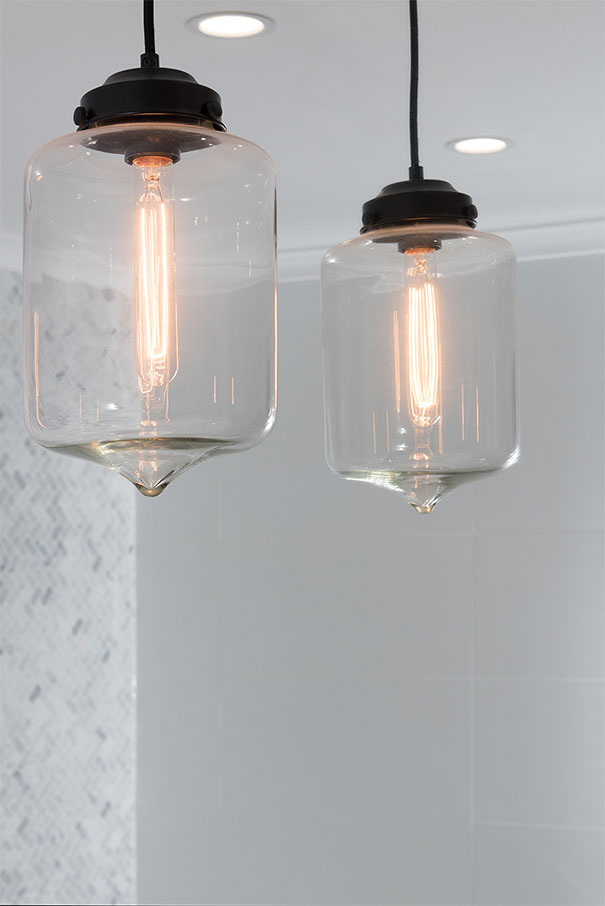 Will there be tradespeople working here every day?
A bathroom renovation requires the co-ordination of numerous tradespeople, some of whom are scheduled to visit various sites on any given day. This can make it difficult to advise exactly when each tradesperson will be at your home; however we make every effort to keep you informed of when to expect your trades. You may also find there will be some days when no tradespeople are present. Please don't be concerned by this – it's usually a necessary part of the scheduling process to allow drying time for concrete, plaster or waterproofing before the next stage of your renovation begins.
How much mess can we expect during the bathroom renovation?
The renovation process can be messy, particularly during the demolition stage when a fair amount of dust and debris is created. We use drop sheets on all renovation access walkways to protect existing flooring and areas where materials are being used.
You can trust us to take due care of your property and keep the general site as clean and tidy as practicable during the course of your renovation. However dust will travel, even with the most diligent prevention methods, so you may wish to cover other furniture and keep doors to adjacent rooms closed.
Do you remove all rubbish generated from a bathroom renovation?
Yes, we do. In most cases a skip bin will be delivered and remain on site to collect all rubbish relating to the renovation. The size of the bin is selected based on the ease of accessibility and capacity to handle the debris for the specific job.
Do you provide quotes that include all aspects of the work involved in a refit?
As licensed general builders we're capable of handling your entire bathroom renovation from start to finish. We offer a free, no-obligation in-home quotation in which we can offer professional insights and ideas about the latest trends and provide a fully costed quote once we understand what your specific project needs are.