Adelaide Bathrooms have been renovating and remodelling bathrooms (and laundries!) since 1998.
"Creating the exceptional"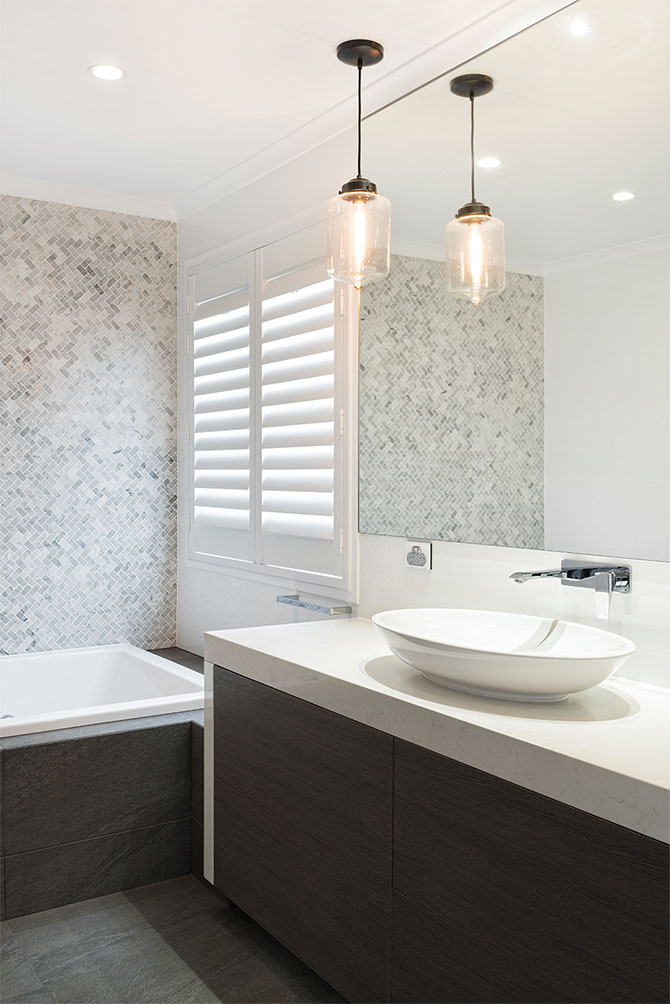 Principles Andrew Priede and Grant Empen first met in 1985 while working as commercial and residential tilers. They soon realised they shared the same approach to their work: a desire to create something exceptional. Discovering they also both enjoyed communicating with clients and a want for more creative, rewarding work, establishing a joint business venture together seemed the logical next step.
What sets us apart from other bathroom renovation companies
Using their combined industry know-how and creative flair, Andrew and Grant offer a complete renovation service that provides a seamless, hassle-free experience. From the very beginning they've set out to deliver:
the right information and advice to help you make informed decisions for the best outcome
polite, respectful and, above all, professional trade personnel
clear and consistent communication throughout the entire project
a clean and tidy work environment that respects your home and living environment
full support and project management to ensure no detail is overlooked
complete renovation services from demolition to construction for bathrooms & laundries
Exceptional customer service is central to every project undertaken by Adelaide Bathrooms. While in your home, our team take great care to keep things as clean and orderly as possible. Drop sheets are used to cover floors from the point of entry, air extraction fans are used to keep dust to a minimum, and mini skip bins are used to collect all rubbish. Our aim is to complete your bathroom renovation with the least amount of mess and stress as possible.
Supported by a team of trade professionals
Andrew Priede
Design & Administration | Certified Bathroom/Laundry Designer | Licenced Builder | Member of HIA
Andrew is your first point of contact for Adelaide Bathrooms. He'll consult with you to bring your renovation ideas to life and provide a world of inspiration and ideas for the design, layout, functionality and look of your new bathroom or laundry. Andrew will also help with suppliers, product selections and provide feedback to ensure your project is fully costed and start/finish dates are agreed upon.
Once Andrew has supplied the design, quote and contract for the building services, Grant oversees the project and communication with your trade team.
Grant Empen
Project Manager | Licenced Builder | Member of HIA
As your Project Manager, Grant will be your main point of contact for the duration of your renovation. He supervises and manages all trades on your site and keeps you informed about the progress of your project. Should any issues arise, Grant deals with these in a swift, professional manner. His excellent time management skills and "hands on" approach ensures a reliable and successful outcome every time.
Our team
The professional renovation team at Adelaide Bathrooms includes plasterers, carpenters, concreters, plumbers, electricians, cabinet makers and tilers Each and every trade person is licenced, has correct and current insurances and has been a trusted, long-term member of the Adelaide Bathrooms team. In fact some of our tradies have been with us since 1998! They're all highly skilled and used to working as part of a cohesive team.